Miracast Library
NTT DATA MSE developed a Miracast library on Tizen IVI in 2013.
Our Miracast library includes the following features:
Supports the UIBC (User Interface Back Channel) which operates a smart phone through the in-vehicle information system.
Realize an image transmission with low-latency.
Implements an UI sample application using "Enlightenment Foundation Libraries".
Our Miracast library has been demonstrated at various exhibitions.
NTTDATAMSE can provide Miracast support for all TIZEN developers immediately.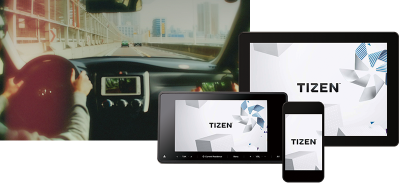 More information about the Miracast and NTT DATA MSE is available here.