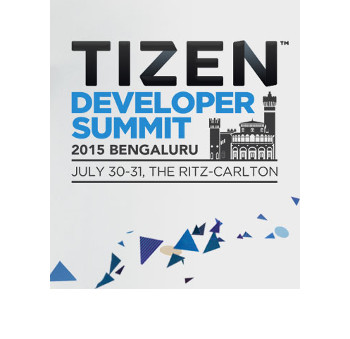 We're excited to announce the latest Tizen Developer Summit,
to be held July 30-31 in Bengaluru!
This technical event is for application and platform developers seeking to learn more about Tizen, an open platform that powers a wide range of smart devices, including the Samsung Z1. The conference program will feature technical content for app developers, platform designers, ISVs, OEMs, hardware vendors, software vendors, open source enthusiasts, and anyone who wants to learn more about Tizen.
#TDS15
Tizen is a game changer as it is open source and provides an excellent experience for both native and HTML5 application developers. Programmers acquainted with web programming or C can develop cost effective applications in a short time with Tizen. In addition, popular development frameworks such as Unity3D and Cocos2d-x can be used to rapidly deploy applications into Tizen Store.
Tizen was designed to be efficient and scalable, and to be used for virtually any type of device with a screen and a network connection. Platform developers who are building embedded devices are encouraged to use Tizen as a base platform, and take advantage of years of engineering and tuning.
Tizen Developer Summit offers an excellent opportunity to learn from the core Tizen developers and understand the technology behind Tizen platform, App development and porting, and monetization through Tizen Store. Tizen events are the best way to interact with the companies and developers working within Tizen ecosystem.
Tizen Developer Summit shall be one of the largest, info-packed, practical technical conference in the region!