BY Technical Steering Group,
We are delighted to announce the release of Tizen Studio version 2.5. This release includes significant enhancements to further improve the performance of Tizen Studio IDE and its tools.
Key features:
Optimization of the Baseline SDK from 480 MB to 320 MB for faster download and installation.
Integration of Certificate Manager tool in RT IDE for a seamless experience. App developers can now use the same Certificate Manager tool to create certificates in both Tizen Studio and RT IDE.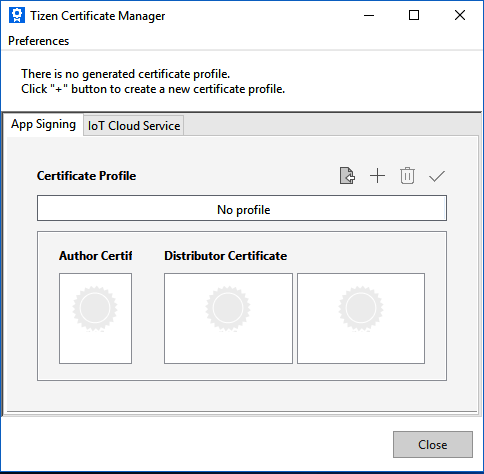 Introduction of wait-for-device command in SDB to ease the app development and testing process using SDB.
This release also includes some key bug fixes:
Fixed CLI build failure for IoT Headless App.
Supports Show in History view of eclipse team service.
For more information about the new features and bug fixes, see Release Notes. 
To download Tizen Studio, visit https://developer.tizen.org/development/tizen-studio/download.