Submitted by Anonymous on
We have selected our grand prize winner: Kamil Niezrecki!
Congratulations to Kamil - We look forward to having him participate at Tizen Developer Conference next week! As our winner, Kamil will receive complimentary registration to TDC, round trip tickets to San Francisco and a 4 night hotel stay at the Hilton San Francisco Union Square!
He'll also receive a Tizen-based Samsung Gear 2 AND the Intel Nuc included with his registration!
Jealous? Don't be! Enter into our twitter competition to be a candidate at winning a FREE Gear 2 too!
Let's all congratulate our grand prize winner @niekam_! He's won registration, flights and lodging for #TDCSF2014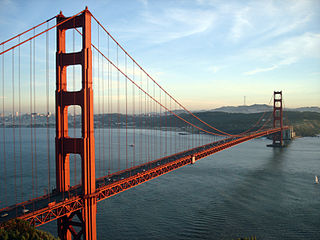 Golden Gate Bridge (attribution)
Tizen Developers can win an all-expenses paid trip to San Francisco June 2-4th for this year's Tizen Developer Conference.
What you'll win:
A ticket to attend Tizen Developer Conference 2014 taking place June 2-4th
Airfare to and from San Francisco!
4 night hotel stay at the Hilton San Francisco Union Square
Submissions have closed!
Submission closing date was: by May 21, 2014 at Midnight PDT.
Winner selection details: Winners will be selected at random. A winner will be announced through Social Media channels (Twitter, Facebook, LinkedIn) on May 23rd, 2014 at 12 p.m. PCT.
NO PURCHASE NECESSARY.
Conference details:
Tizen Developer Conference 2014 #TDCSF2014
This year's event will be held at the Hilton San Francisco Union Square from June 2-4.
The 3rd annual Tizen Developer Conference is a technical conference for Tizen developers, app developers, ISVs, platform designers, operators, OEMs, hardware vendors, software vendors, open source enthusiasts and anyone engaged with Tizen.
Tizen development has been primarily focused on mobile and in-vehicle infotainment the past few years, with the developer conference last year focused largely on building our ecosystem and application development around these platforms.
Join us at this year's developer event to explore the new opportunities Tizen is creating in this new era of the Internet of Things.